Breakfast Solution
A New Breakfast Solution
A typical day for anyone is that which involves starting off with a good breakfast solution.
Let's say, for instance, It's a typical Monday morning, you're ready to kickstart the week with meetings on your schedule, ready to seal deals and grasp big wins, but then you somehow make a simple breakfast decision to eat "Ewa Agoyin" and bread or something even heavier.
Now moments later, you're feeling all bloated, fatigued, and disoriented, potentially ruining what could have possibly been a good day.  
We're thinking, "what could be done differently?"
This is why we're releasing a new range of delicious baked products we call "Breakfast Solutions". With customers like you in mind, we're hoping to revolutionize traditional heavy breakfast and have them replaced with simple, lighter, enjoyable options.
Helping one customer at a time to seize the day and have a great one.
We believe breakfast should be light and yummy!
Here are the options below; with every box complemented by a HEALTHY FRESH FRUIT JUICE.
Nibbles
This box contains 4 mini items;  meat pie, chicken pie, beef sausage roll, and a scotch egg.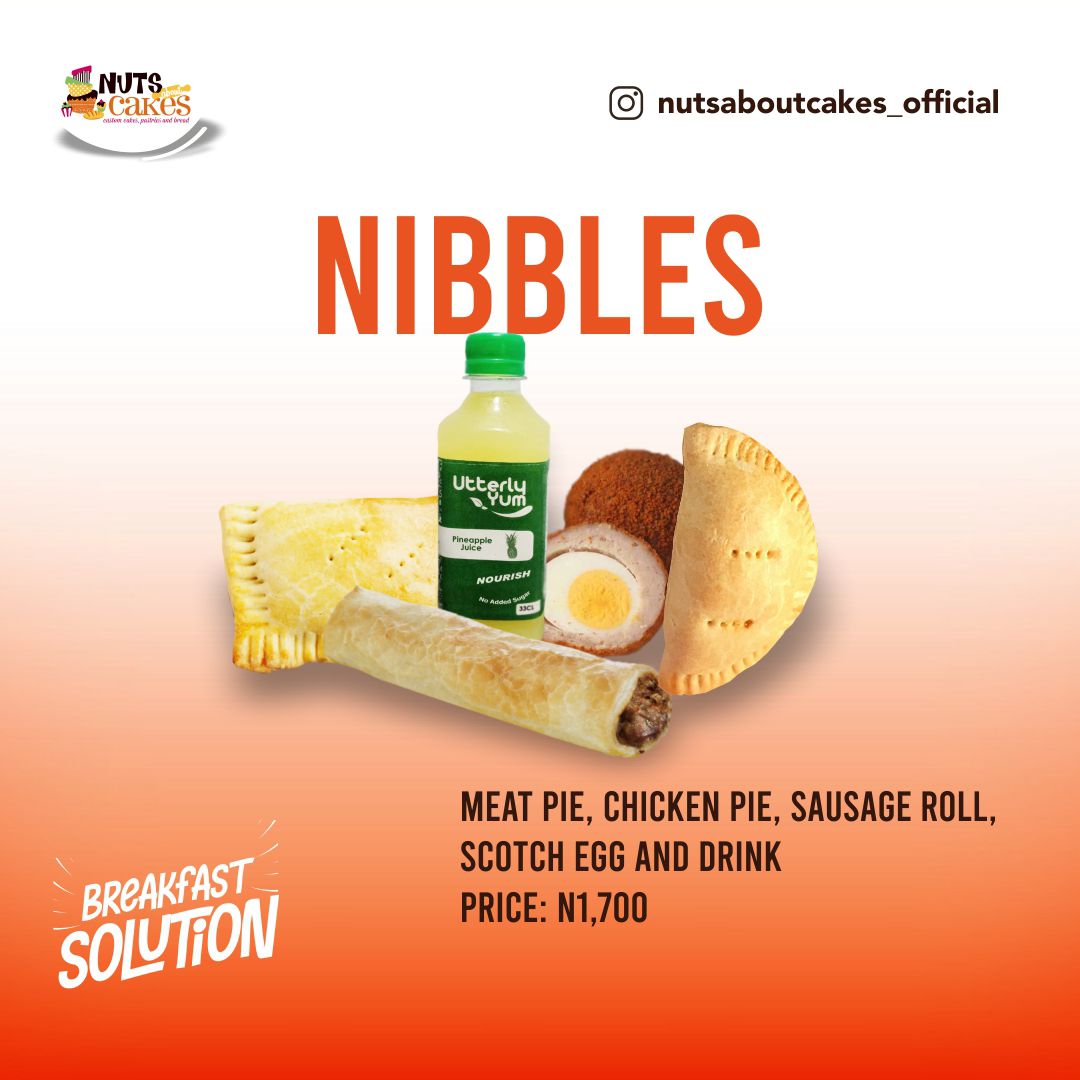 Tea Mate
This box contains a sweet raisin muffin and a jam or cinnamon doughnut. It's the perfect addition to coffee or tea.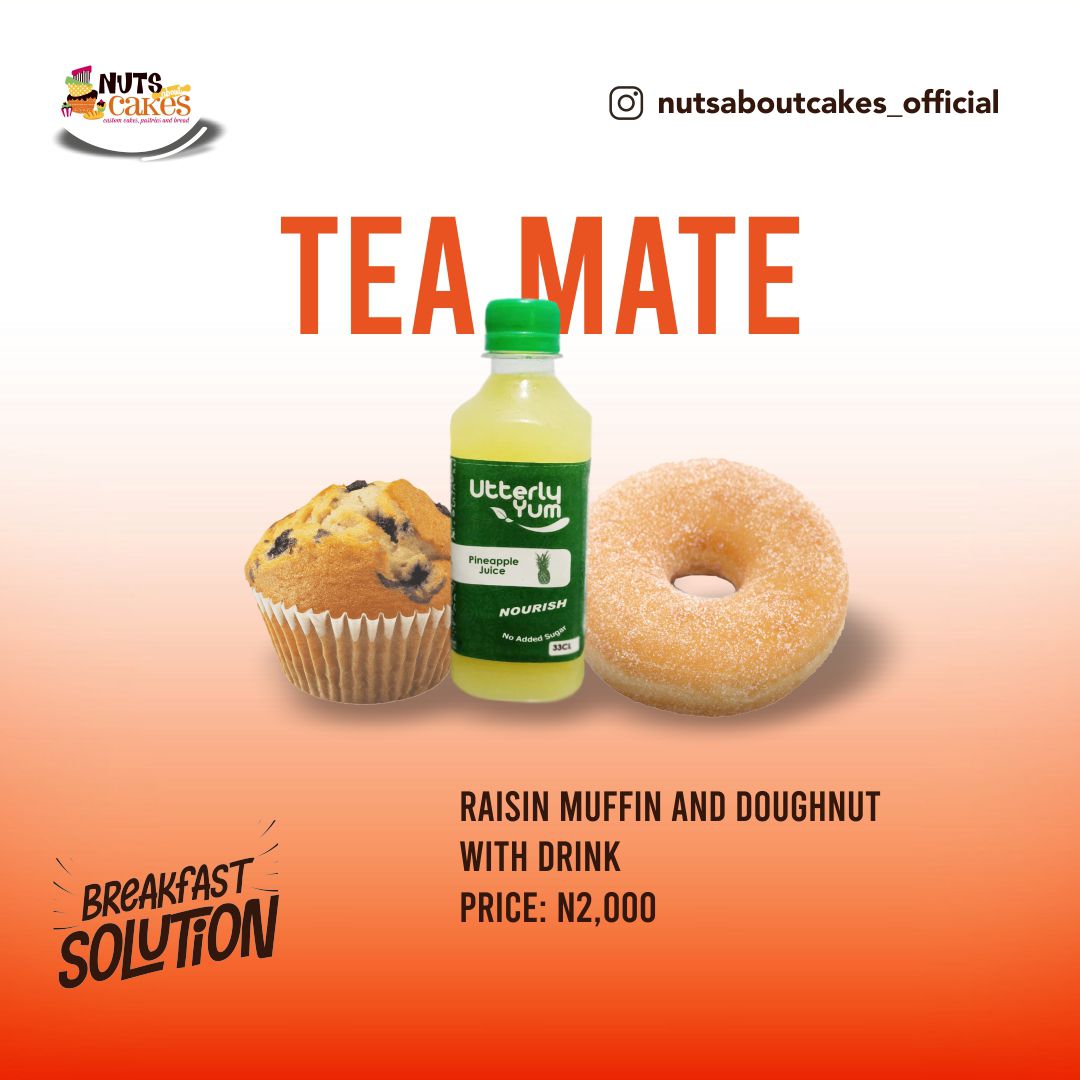 Meaty
This box is filling and definitely more satisfying. It contains a big meat pie and a scotch egg.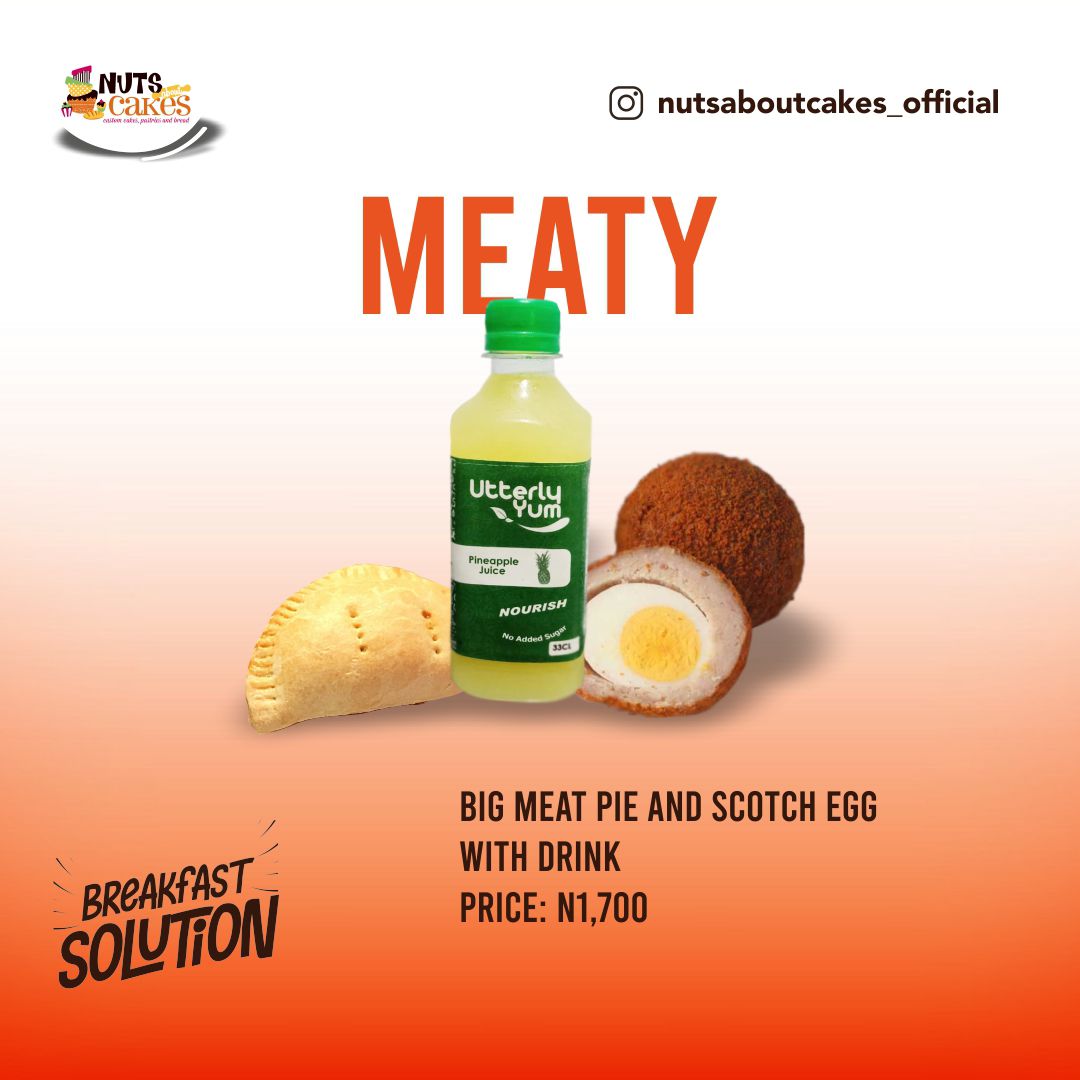 Toasty
This box is protein-packed. It has a combination of a toasted egg and mayo sandwich and a chicken pie.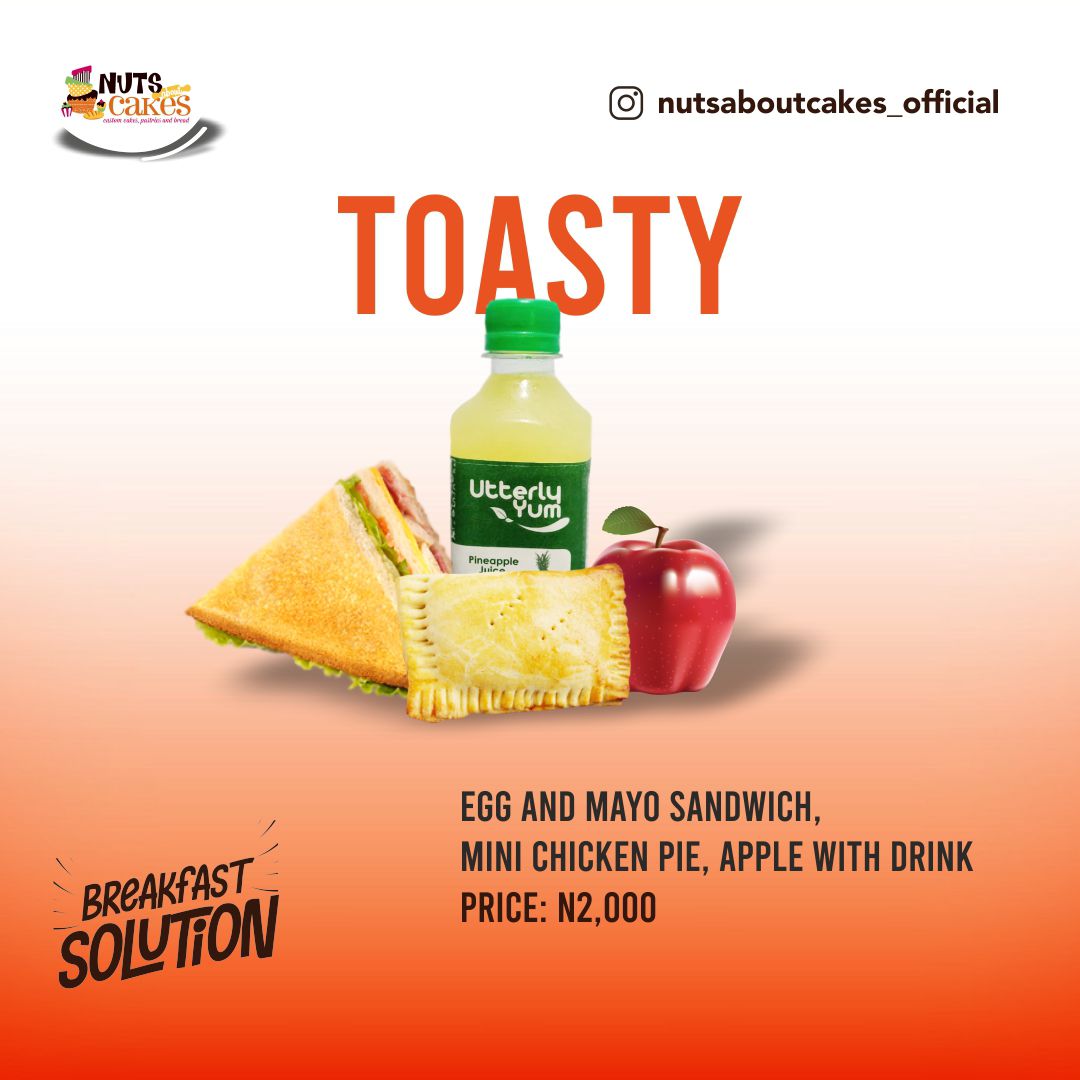 Double Roll
This box would literally keep you on a roll with it containing a cinnamon roll and a frank roll.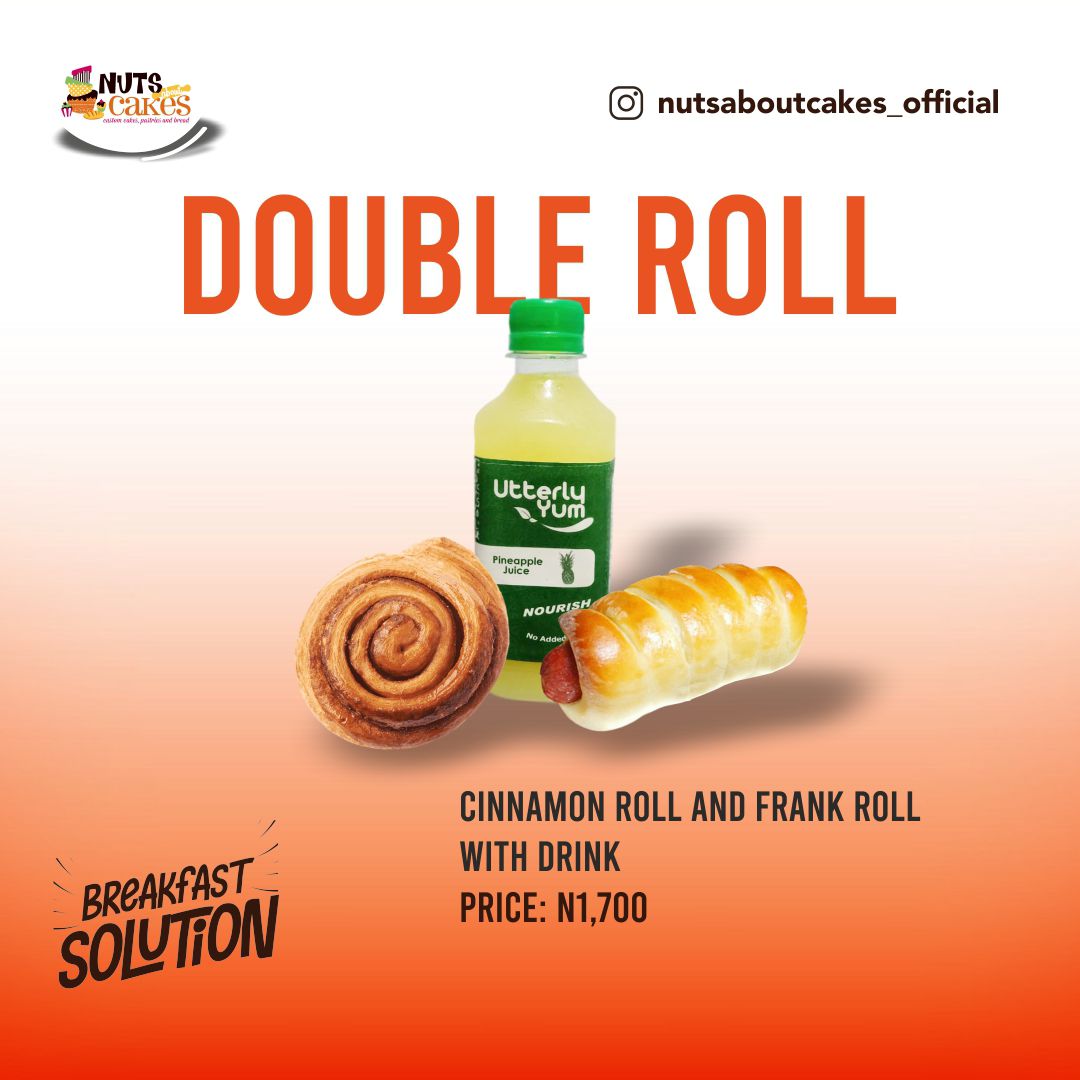 With Nuts About Cakes " Breakfast Solution Range" You have all the options set out for a good day.
Call now to place your order