Birthday/Wedding Cakes Vs. Cupcakes
Birthday/Wedding Cakes Vs. Cupcakes
Are you wondering what the result of  Birthday/Wedding Cakes Vs. Cupcakes might be? The most important part of any celebration is the dessert. Everyone comes for the cake. Birthday parties, retirement parties, coming home, going away; all kinds of celebrations involve that sugary, floury, sweet concoction. If you're planning a party, the first decision should be what kind of cake will be served. Should it be chocolate or vanilla? Should it be marble or strawberry? What kind of frosting? Buttercream or fondant? These are important questions and sometimes choosing one kind to fill all your needs is difficult.
Cupcakes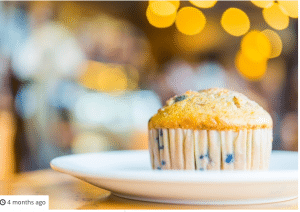 If you've found yourself trying to decide between birthday/wedding cakes vs. cupcakes and you want to please all your guests, you should consider using cupcakes. Ordering a wide array of cupcakes for your celebration is sure to satisfy everyone's sweet tooth. You can get different kinds of cake flavors and different kinds of frostings, all in one order. Cupcakes also guarantee uniform portions for each guest.
When it comes to serving time, by choosing cupcakes, you will have less to worry about. There is no need to have knives, utensils or serving plates on hand. Cupcakes are ready to serve, right in their wrappers. However, if your guests have a preference, portions can be tricky; mini cupcakes may not be enough and large cupcakes might be too much. Some people want a big piece and some people want just a sliver. A cake is the best way to customize the amount served.
Cakes
Gift giving on birthdays is a must, what better gift than a delicious cakey treat? A cupcake can be a great gift for a birthday, but cupcakes cannot be shared with a group of friends or family. If you know that special person is going to want to share their birthday treat, a cake would be a better option.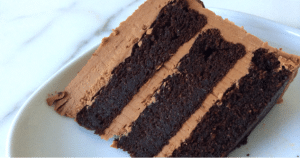 Decoration
Decorating is yet another consideration when deciding between cakes and cupcakes. Cake surfaces hold a message, spell out names or display scenery. A large surface allows for more creativity. Cakes are also the traditional option so if you're going for tradition, the cake is the obvious choice. Cakes can be layered and stacked high, creating a dimension for your party's tablescape. Nothing is more impressive than a tower of beautifully decorated, delicious cake layers. Cupcakes have a small decorating surface and will require simple, repetitive decoration. If you simply cannot decide between the two, cupcakes are a great accent to use on any cake.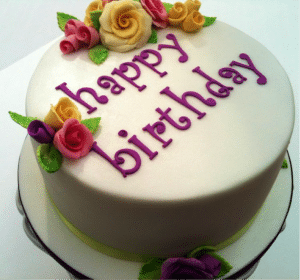 Birthday/Wedding Cakes Vs. Cupcakes
The cost factor is most often the last thought when deciding on birthday/wedding cakes vs. cupcakes. If you are considering cost when trying to determine the best type of cake for your party, an assortment of cupcakes is typically considered a more budget-friendly option. When taking into consideration the size of the gathering or the reason for the treat, a cake could be the right choice for you.
There are many choices when you are deciding between a cake and cupcakes but the most important thing to remember is that as long as it is delicious, it's the right choice for your party.